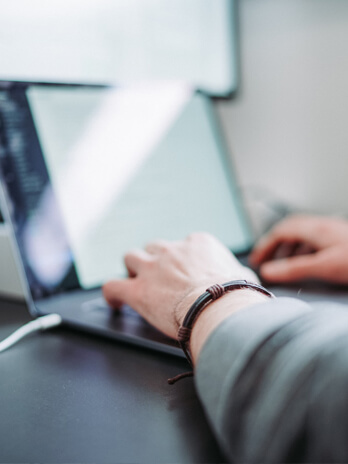 Contact us
---
Send your messages and requests to us and let Kcolefas gets in touch with you
Terms of Use
These Terms of Use ("Terms") apply to our websites, microsites, mobile versions of these websites and mobile applications ("Sites") that expressly adopt and display or link to these Terms and that are owned, operated or controlled by Kcolefas Limited.
By visiting, accessing this site or using our service, you agree to accept and be bound by these Terms, which we reserve the right to change or discontinue any aspect or feature of this website or this terms of use at any time. Such modifications shall be effective immediately upon posting or modification.
Copyright and Trademarks
All content of this website (the "Content"), including, but not limited to text, graphics and images, trademarks, brands, logos and software, is our property or the property of our content suppliers and protected by by intellectual property laws. Ownership of the Content will not be passed on to you or any other user of this website. You are authorized to view, e-mail, download or print copies of the Content, but only for your personal, non-commercial purposes. You may not reproduce (in whole or in part), transmit (by electronic means or otherwise), modify, link into or use for any public or commercial purpose without our prior written permission.
Kcolefas retains all rights regarding its trademarks, trade names, brand names, logos and trade dress (individually and collectively hereafter "Marks"). These Marks and all associated logos or images are registered and/or common law trademarks and are protected by laws and treaties. No license to the use of such Marks is granted to you under these Terms or by your use of this Site. Your misuse of the Marks displayed on this Site is strictly prohibited.
Products
We attempt to be as accurate as possible regarding product descriptions, pricing and availability. However, unless specifically stated otherwise in writing on this Site, we do not warrant that product descriptions or other content of this Site are accurate, complete, reliable, current, or error-free. From time to time there may be information on this Site that contains typographical errors, inaccuracies, or omissions that may relate to product descriptions, pricing, and availability. We reserve the right to make changes in information about price, description, or availability without notice. We reserve the right, without prior notice, to limit the order quantity on any product and/or refuse service to any customer. We have made every effort to display as accurately as possible the colors of our products that appear on this Site; however, the actual color you will see will depend on many factors, including your computer, and we cannot guarantee that your computer will accurately display our colors. The inclusion of any products on this Site does not imply or warrant that these products will be available over the internet at any particular time.
Disclaimer of warranty and limitations of liability
Kcolefas makes no representations about the results obtained from the use of or reliance on this website or the content contained on or provided through this website. any use of this website is at your own risk. Kcolefas provides this website and its contents and services "as is" without any warranty of any kind, express, implied or statutory. To the extent permitted by law, Kcolefas disclaims, express and specifically, all warranties, express or implied, statutory or otherwise, including, but not limited to the implied warranties of property, merchantability, non-infringement of third party rights and fitness for a particular purpose. Kcolefas makes no representations or warranties about correctness, reliability, completeness, continuity or timeliness of the content, services, software, text, graphics, links or communications provided on or through the use of this website. You are responsible for taking all precautions necessary to ensure that any content you upload to this website is free of any computer virus or other potentially destructive computer code. Kcolefas and any person or company associated shall not be liable for damages of any kind that result from the use or inability to use this website or any content, services or materials provided by this website or on this website (this limitation of liability is hereinafter referred to as "this protection"). This protection includes all claims, whether they are based on warranty, contract, harmful acts, strict liability or any other legal theory, even if Kcolefas was made aware of the possibility of such damages or not. This protection covers all losses, including, but not limited to direct, indirect, special, incidental, consequential, exemplary and punitive damages, damages resulting from bodily injury or homicide, lost profits and damages resulting from lost data or business interruption.
Links to other websites
This website may contain links to third-party web sites or services that are not owned or controlled by Kcolefas. Kcolefas has no control over, and assumes no responsibility for, the content, privacy policies, or practices of any third party web sites or services. You further acknowledge and agree that Kcolefas shall not be responsible or liable, directly or indirectly, for any damage or loss caused or alleged to be caused by or in connection with use of or reliance on any such content, goods or services available on or through any such web sites or services.