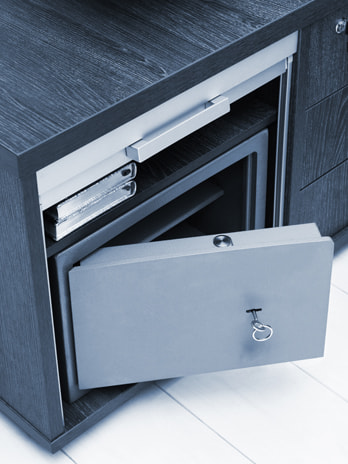 Products
---
Focusing on providing optimal product solutions with flexibility in every aspect
Safe Deposit Locks
Safe deposit boxes are still one of the most recognized and reliable safe storage solutions to this day. Protected by dual key controlled safe deposit locks and housed behind thick bank vault doors, the safe deposit boxes are highly secured to keep your valuables and important documents safe from unauthorized access.
Kcolefas offers solid safe deposit lock solutions for bank safe deposit box industry with U.L. listed premium safe deposit lock series and a selection of replacement locks for maintenance in the aftermarket.
The premium safe deposit lock series offers smoother experience with improvement in design and finishing. These U.L. listed safe deposit box locks are extremely durable and stable that they can protect your safe deposit boxes and lockers for years without a problem.
Regarding the aftermarket for maintenance, we offer a complete selection of replacement locks with the same footprint as those popular locks widely installed on bank safe deposit boxes, such as the Sargent & Greenleaf 4440/4500 series, Mosler 5700 series, Diebold 175-05/175-70 series, Guardian 6832 series, Ilco A-400 series and Kumahira KD-76 series. Our replacement locks can be easily retrofitted and replace your used locks without any effort, making your maintenance work easier than ever.
Kcolefas safe deposit lock offers more than:
Quality – U.L. listed locks with long service life, problem free for years.
Flexibility – Double or single nose, fixed or changeable key, brass or nickel finishing, tailored to your request.
Aftermarket – Maintenance will be easier than ever with our complete replacement lock offerings.