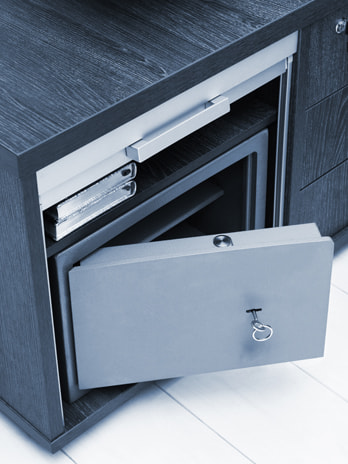 Products
---
Focusing on providing optimal product solutions with flexibility in every aspect
Electronic Safe Locks
Electronic safe locks are extremely popular with customers nowadays by their ease of operation, high-tech features and high-security performance. These electronic combination safe locks have combined advanced features of mechanical safe locks so users can experience benefits like time delay, dual mode, user management and other sophisticated functions with one electronic lock set. The electronic locks are also easier to open than key operated and traditional dial combination safe locks by simply inputting the combination code on the digital keypad. User management becomes much easier and less effort thanks to its programable features.
Kcolefas electronic safe lock portfolio strives to cover your needs from medium to high security applications in every detail. We offer basic safe lock series with quality for your medium security application. Our UL listed premium safe locks series can solve your needs of high security performance for applications like bank vault doors, high-end safes, auto teller machines, gun safes, file cabinets and so on. We also offer a selection of fingerprint locks if you prefer biometric access. To maximize the flexibility in our offering, we provide not only regular swing bolt lock but also deadbolt lock and auto-retract deadbolt lock to suit your diverse demands.
Kcolefas electronic safe lock portfolio strives to offer:
Quality First – Quality products for low to medium markets and UL certificated locks for high-end markets.
Practical Functions – Basic functions and innovate functions like dual mode, time delay, user management functions available.
Keypad Designs – Fresh keypad design with display and fingerprint access with multiple attractive finishes and colors.
Lock Options – Swing bolt lock, dead bolt lock and auto-retract dead bolt lock types to suit your needs.
Total Solutions – Complete solutions including safe locks, safe handles and boltworks to save your time and cost.